ROAD RECALCULATED
From a very, very, old book-
"It was 180 miles to Damascus, and ordinarily it would take men on horseback about seven days to make it. But Saul was in a passion and he would have none of the ordinary pace; both men and horses drove themselves to the breaking point. High noon that day they were riding wildly when suddenly a light brighter than the sun fell upon them. Their horses screamed in fear, rose in the air, and Saul was dashed, blind, to the ground."
My Road Recalculated  story began on a motorcycle ride home to New Hampshire from Hagerstown, Maryland.  I was splattered in the face with a June-bug of awakening, but unlike the story of St. Paul,  I had no desire or chance for sainthood. (I also did not fall off my bike)
However, at 44 years old I  finally found my calling, my purpose in life.

A man with MS…..   A motorcycle…..   A million miles…..
"I once was told a cure for MS was a million miles away,
so I figured I would just go get it and bring it back." - Longhaulpaul 2012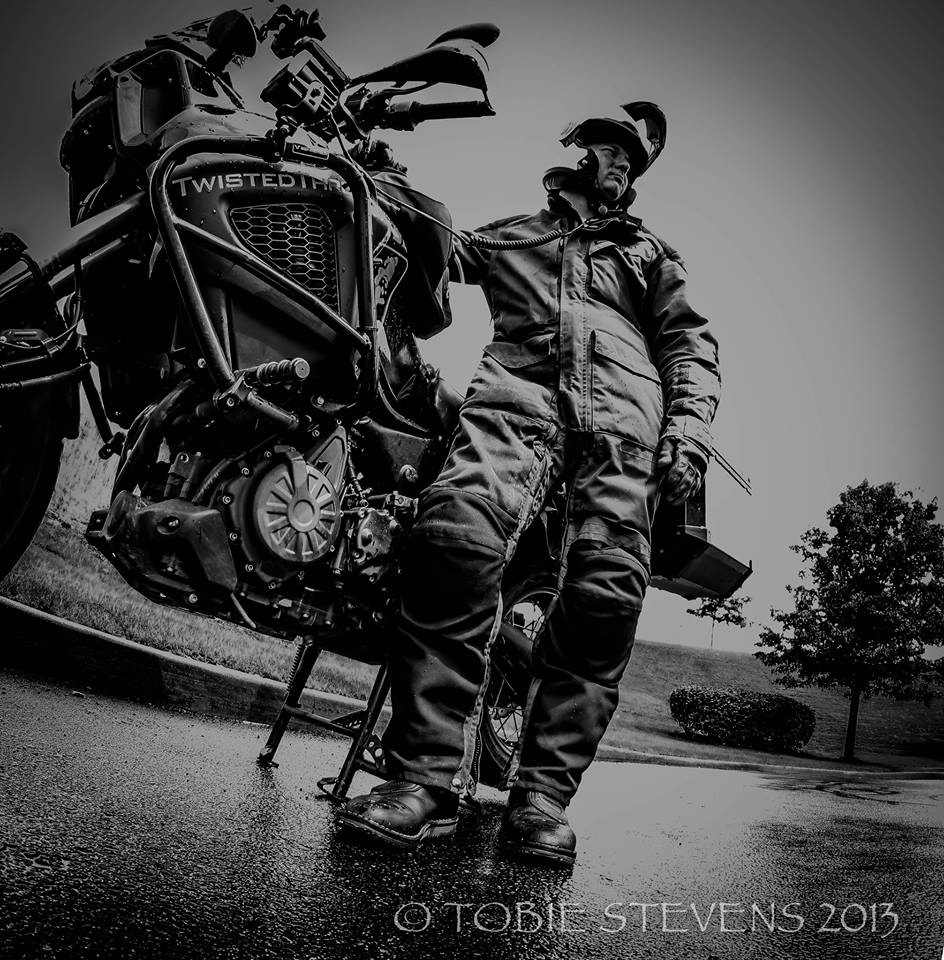 My name is Paul Pelland and my life's road has been recalculated.  I made a decision that day that will change my life. I  decided to share and chronical my life long passion of long distance motorcycle riding, and for the first time, openly discussing and dealing with the everyday challenges brought on by having the disabling diagnosis of Multiple Sclerosis.  I plan to share all of it, including my long distance rides, my record attempts, my triumphs and also my defeats. Everything from choosing and building the perfect machine,  choosing, modifying, and mounting highly specialized equipment, to choosing and planning each and every trip, endurance event, or record setting attempt.  Every ride, every road,  every mile.  Please join me, climb aboard my bike, trip with me, and support my long term mission of riding  one million miles with MS, for MS. Through my blog Mile Posts,   we can discuss the challenges, work on solutions, agree, argue, smile, frown, giggle, cry, and mostly laugh together.
My mission is riding the Endless Road Tour, an odyssey of motorcycle adventures including endurance rallies, extreme rides, and attempts at setting a few motorcycle endurance records. My goal is to raise awareness of MS, while reaching out to others along the way who also have been dealt tough challenges in life; helping them recalculate their life's road. The Endless Road Tour chronicles the ride, the road, the life, a recorded journey of thousands and thousands of miles, at times pushing man and machine to the limits, driven by a passion, bringing the message of "finding your own road" to others with Multiple Sclerosis. Every day of every week, across the country there are events sponsored by MS organizations and pharmaceutical companies for MS patients, caregivers and professionals. There are hundreds of fundraising events as well. I will ride every day possible, with MS, for MS,  travelling and speaking along the way as an MS patient advocate, telling and sharing my story as it continues to evolves in real time.
Through this mission, I hope to entertain, but also to encourage and empower others to continue chasing their dreams and goals; and to never stop pursuing their passion, whatever it may be. No matter how big the potholes are in the road ahead, there is always a way around them. For a few, the road is straight and easy, but most of us encounter some dirt, gravel, mud, rain, wind, snow, hail, detours, u-turns, and even a few dead ends. Those of us that have been dealt physical or cognitive challenges in the poker hand of life,  have to plug a little harder, dig a little deeper, detour a little further, but we too can find a way to succeed. The trump card is to never stop trying, just keep on recalculating.
Those who are skeptical of what I may be able to accomplish should read my story of the amazing 11 day 11,000 mile Ironbutt Rally,  and my unstoppable desire to cross the finish line while riding what would equate to a Ford Model T (No offense, Henry), entering the Indy 500.  Not a single soul on earth thought I would make it, not even the bike's manufacturer. Although the main antagonist then was clearly the machine, and now will be more the man,  my passion, my drive, and my ability to adapt, improvise, and overcome no matter what, is now even stronger.
There are MILLIONS of miles of roads on this earth, each and every one of them intersected with crossroads representing  different paths, and therefore not all of us are supposed to take the fastest route.  Slow down, recalculate, reroute, detour, wander or shift,  because a round-about can still get you to your destination, and believe me, sometimes that ride, that journey, that side trip adventure,  will become just as important as your destination.  Improvise, adapt, re- invent, do whatever is needed to keep going,  just keep travelling in the direction of your goal, because you will eventually find a way to get there.  It is amazing what you can accomplish once you decide you will not stop trying!
Together, we will each find our own road.
Peace,
Longhaulpaul
Any day you can ride is a good day!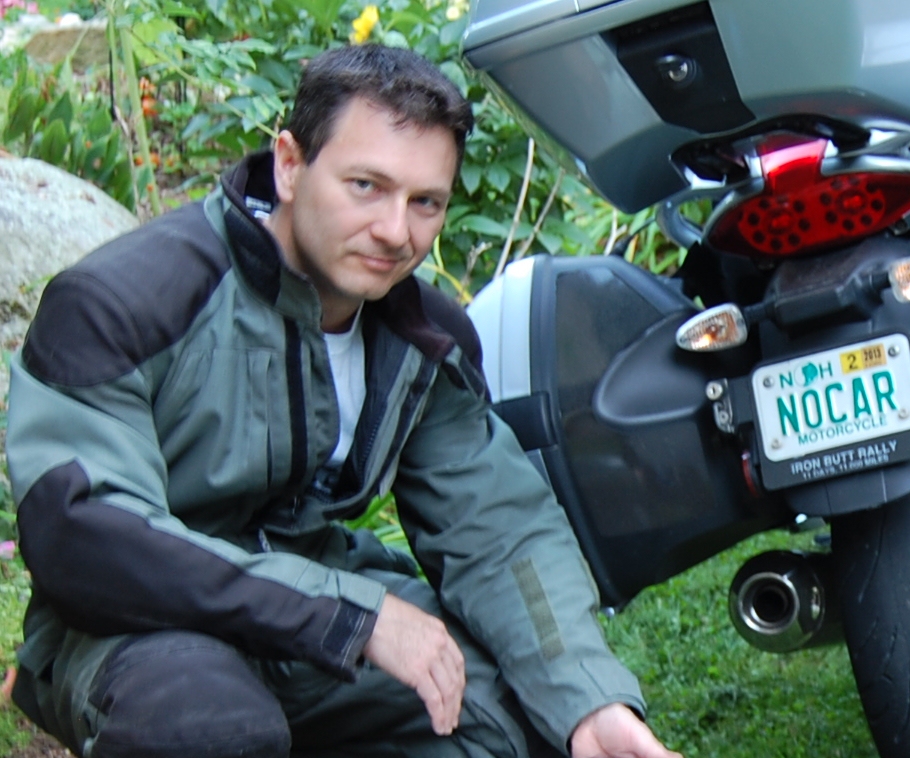 ONE MILLION MILES
The Mission is to ride One Million MS miles…………….                                                                                                                                                           There are so many places to go, so many things to see, where shall I start?
100 SADDLES-Sore 1000 September 29th, 2012 I  set a world record by riding 1000 miles in under 24 hours,  on 100 different motorcycles. The event was my first  fundraiser for the National MS Society.
In 2013 I plan on attempting one of the biggest rides of my Endless Road Tour, I will attempt to break the current long distance record of 31,000 miles in 31 days to raise awareness and a fundraiser for the National MS Society as well.
The Endless Road Tour will include riding to various MS events, conferences, and support group meetings across the country. If you would like me to appear at your MS related event, please contact me!  In addition to setting world records, the Endless Road Tour 's preliminary itinerary of extreme rides will include:
Bunburner 1500- Ride 1500 miles in under 36 hours
Saddlesore 2000- Ride 2000 miles in under 48 hours
Saddlesore 3000- Ride 3000 miles in under 72 hours
Saddlesore 5000- Ride 5000 miles in under five days
Bunburner Gold- Ride 1500 miles in under 24 hours
Bunburner Gold 3000- Ride 3000 miles in under 48 hours
Ten/10ths- Ride ten consequtive 1000 mile days, 10,000 miles in ten days
100K Club- Ride 100,000 miles in 12 months
50 cc- Coast to coast in 50 hours or less – 2014
100 ccc- Coast to coast to coast in 100 hours
48-10- Visit all 48 states in under 10 days
48 plus- All 48 states plus Alaska in unde 10 days
Border to Border Insanity- Mexico-USA-Canada in under 24 hours
Ultimate Coast to Coast- Cross North America from Key West, Florida to Deadhorse, Alaska in 30 days or less
Great Lakes- Ride around the "Great Lakes" in under 100 hours
Great Lakes Gold- Ride around the "Great Lakes" in under 50 hours
Lake Michigan 1000- 24 Hours around Lake Michigan (North America)
Lake Huron 1000- 24 Hours around Lake Huron (North America)
Lake Superior 1000- 24 Hours around Lake Superior (North America)
Lower Great Lakes 1000- 24 Hours around Lake Ontario and Erie (North America)
P.S. When I do hit the one million MS mile mark, I will probably take a week or two off, wash the bikes, then start planning my next mission:
To become the first person with MS to ride a motorcycle in space!