2017 MS5000 riders racked up 100,000 miles and $8,000 to help find a cure for Multiple Sclerosis.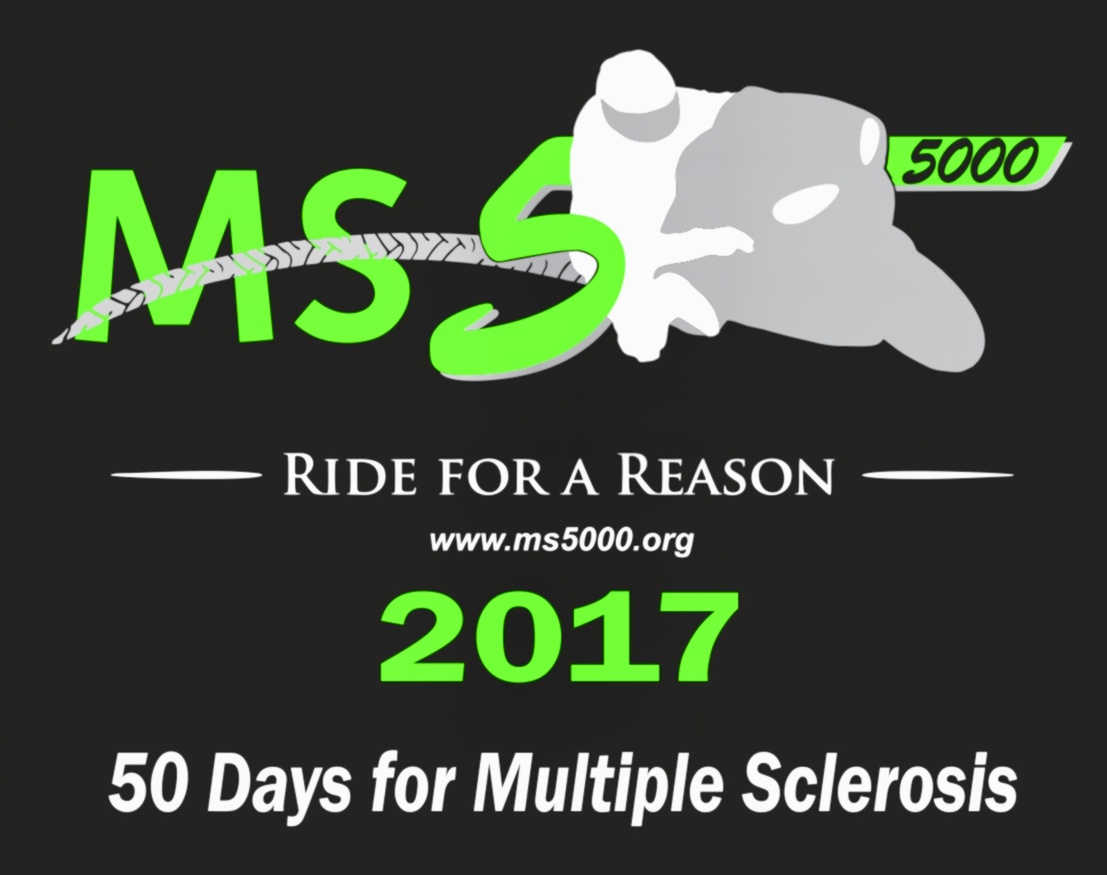 Thanks to all who registered, rode or supported the MS5000 riders in this event.
Over the past five years this event has raised a whopping 

$106,000

 for the National Multiple Sclerosis Society to provide education and fund research for a cure. 
             2017 Results
Christopher Ross   25,637 points – Platinum Metal Finisher 

$1560 collected

10,037 miles 

Minna Case   16,688 points – Gold Metal Finisher

$900 collected

7,688 miles

Christine Lucey  16526 points – Gold Metal Finisher

$1525 collected 

1276 miles

Kerri Brooks  11,537 points – Silver Metal Finisher 

$400 collected

7537 miles

David Johanson  9,241 points

$300 collected

6241 miles

Jason Jonas  8,550 points

$600 collected

2550 miles

Stephen Vook  8,447 points

$110 collected

7,347 miles

Rick Harvey  7,716 points

$405 collected

3,711 miles

Russell Dickerson  7,392 points

$101 collected

6,382 miles

Bob Marinari  7,229 points

$450 collected

2,792 miles

Russell Neal  6,345 points

$225 collected

2,095 miles

Lucas Fitzgerald  6,179 points

$100 collected

5,179 miles

Sandee Soloway  5,330 points

$470 collected

630 miles

Tiffany Warner  5,145 points

$250 collected

2,645 miles

Jim Abbott  5001 points

$200 collected

3001 miles

Greg Winton  2,629 points

$100 collected

1,629 miles