"Excuse me sir, do not touch that motorcycle."
The afternoon security guard rounded the corner with his elbow cocked, hand hovering over the holster of his two-way radio.
I giggled like a preschooler, knowing my DNA was probably on every single nut and bolt of the crusted sculpture.
"It's ok, we have been quite intimate."
Slowly and carefully I slid my cellphone out of my rear pocket, adding,
"Look, I even have photos of this bike stripped-down and naked." 
MOTOART
Brilliant paintings, sculptures, and significant historic or rare artifacts all deserve their place in museums. Art galleries are open for people to learn and appreciate the stories, history or beauty of the pieces.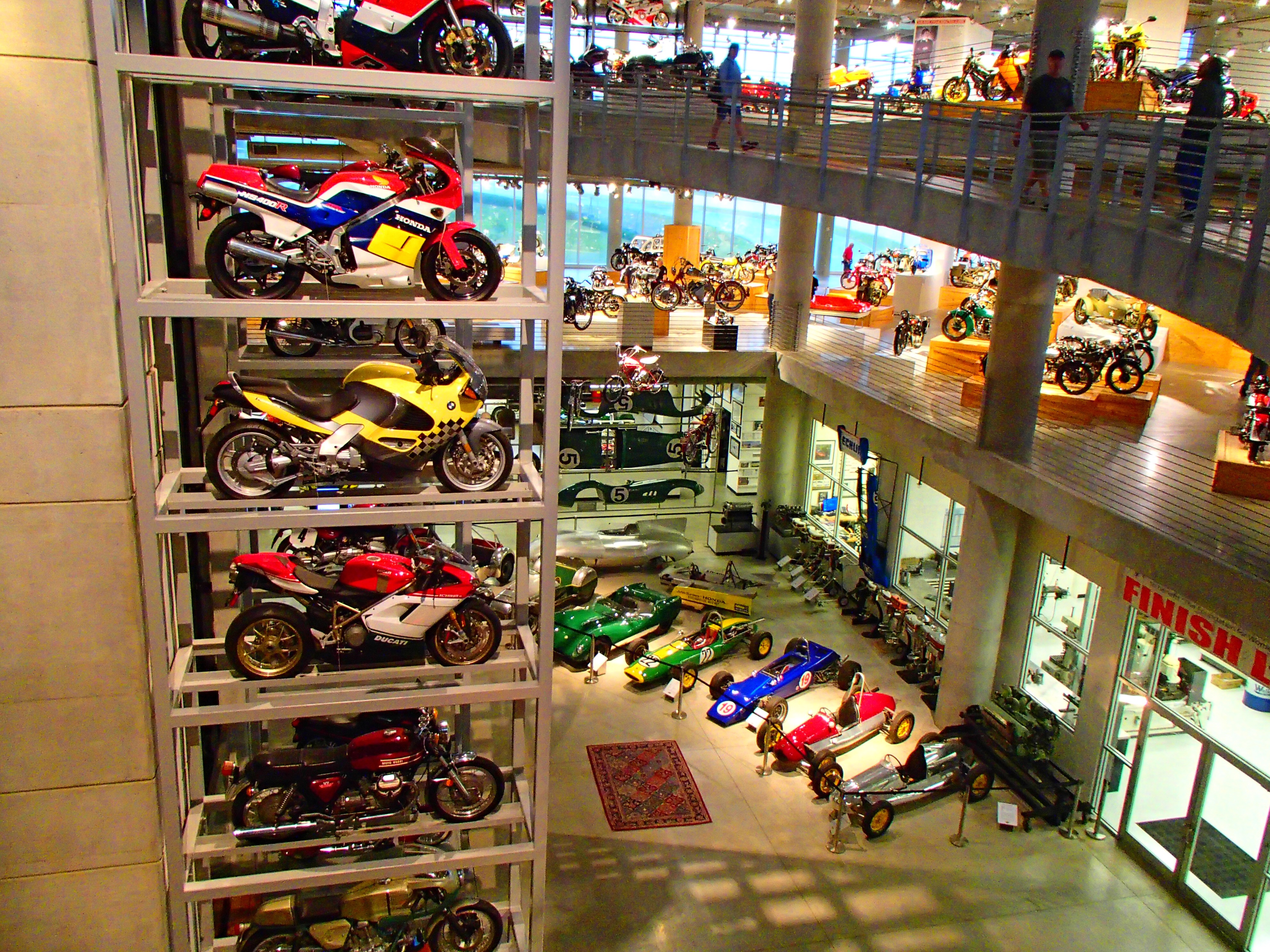 When I first learned that the world's largest motorcycle museum had heard about my million mile journey and expressed interest in putting my Yamaha Super Tenere on display in their facility, I thought it was a prank.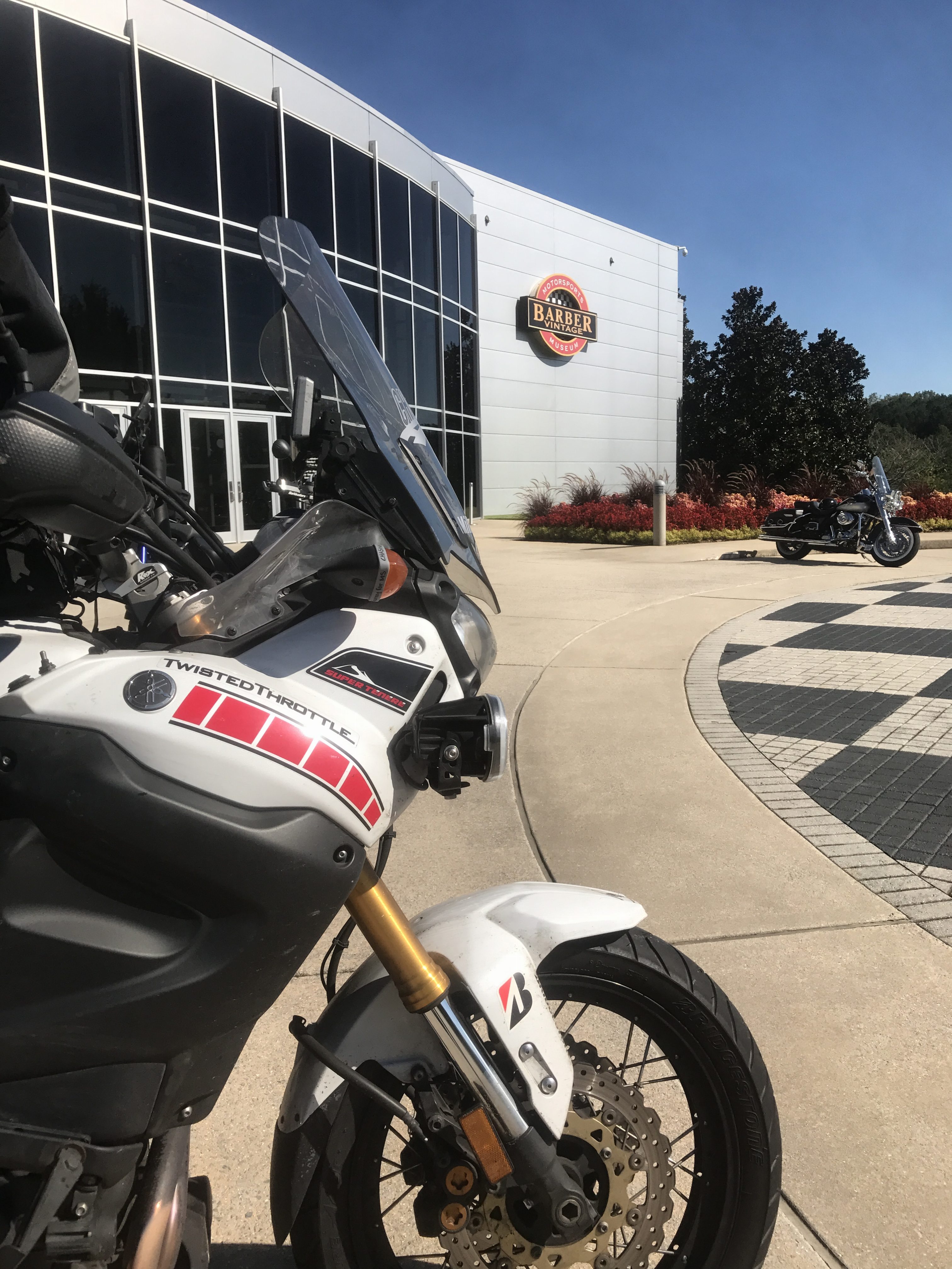 The Barber Vintage Motorsports Museum is the premiere showcase of rare and significant motorcycles from all over the world. They have one of a kind pieces and 4 floors of bikes on display, each and every bike in restored and running condition. Well, that is until they rolled my bike onto the floor! Of the 1500 motorcycles on display, mine is unique in that is is filthy, beat up and not running. It joins a handful of other machines on display not because of what it was, but because of where it went and why.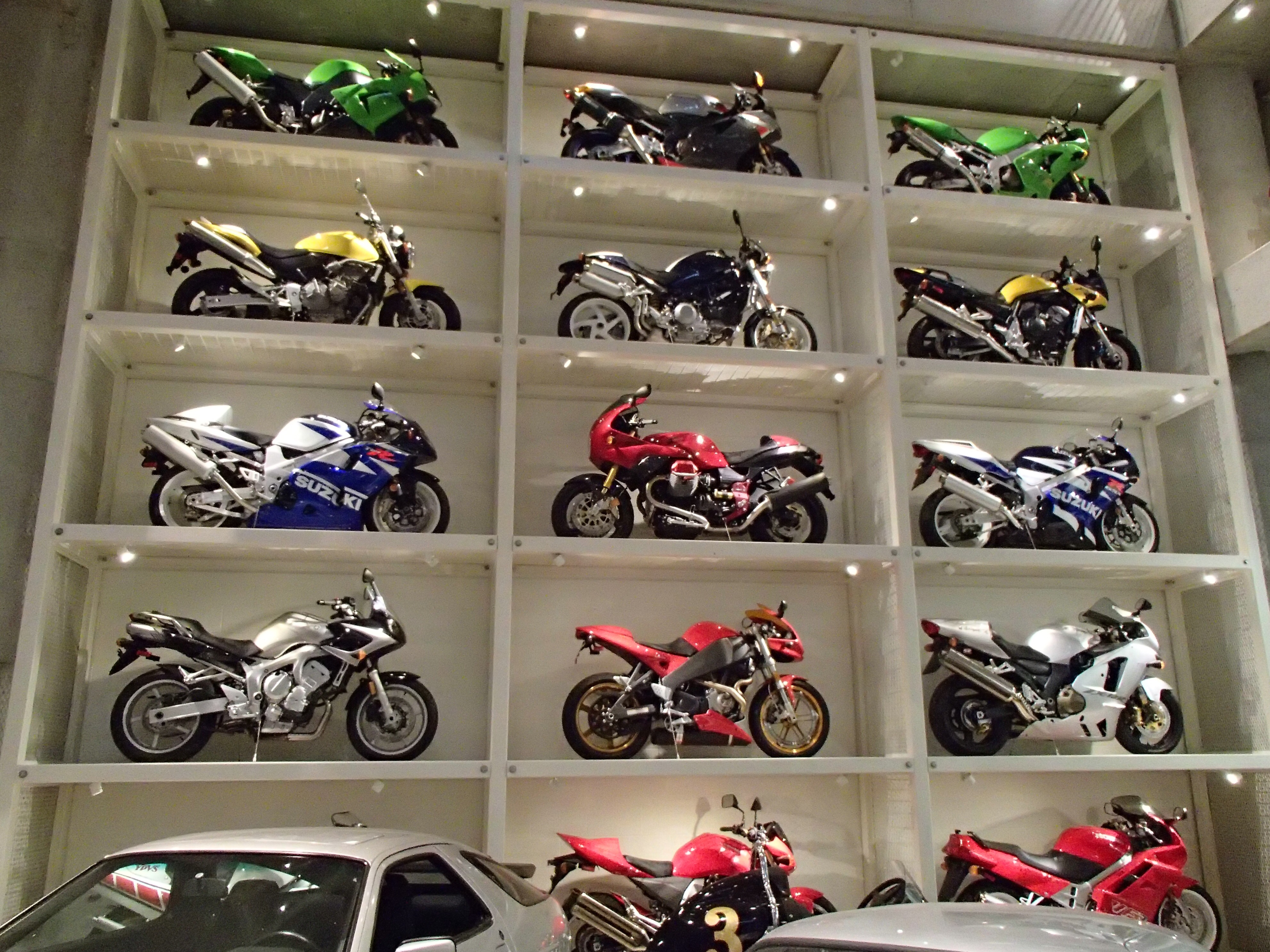 About a year ago, as the bike was getting tired and about to be replaced, I joked a few times that it should be put in a museum. Steve Liberatore has been a big supporter of mine and happens to work for Yamaha Motor USA. He asked me one day if I was serious, and that he thought the bike really should be put somewhere where everybody could see it. He offered to speak to the folks at Barber and get back to me. I didn't expect much, but within a few months the museum said they were indeed interested in having my well used motorcycle on display.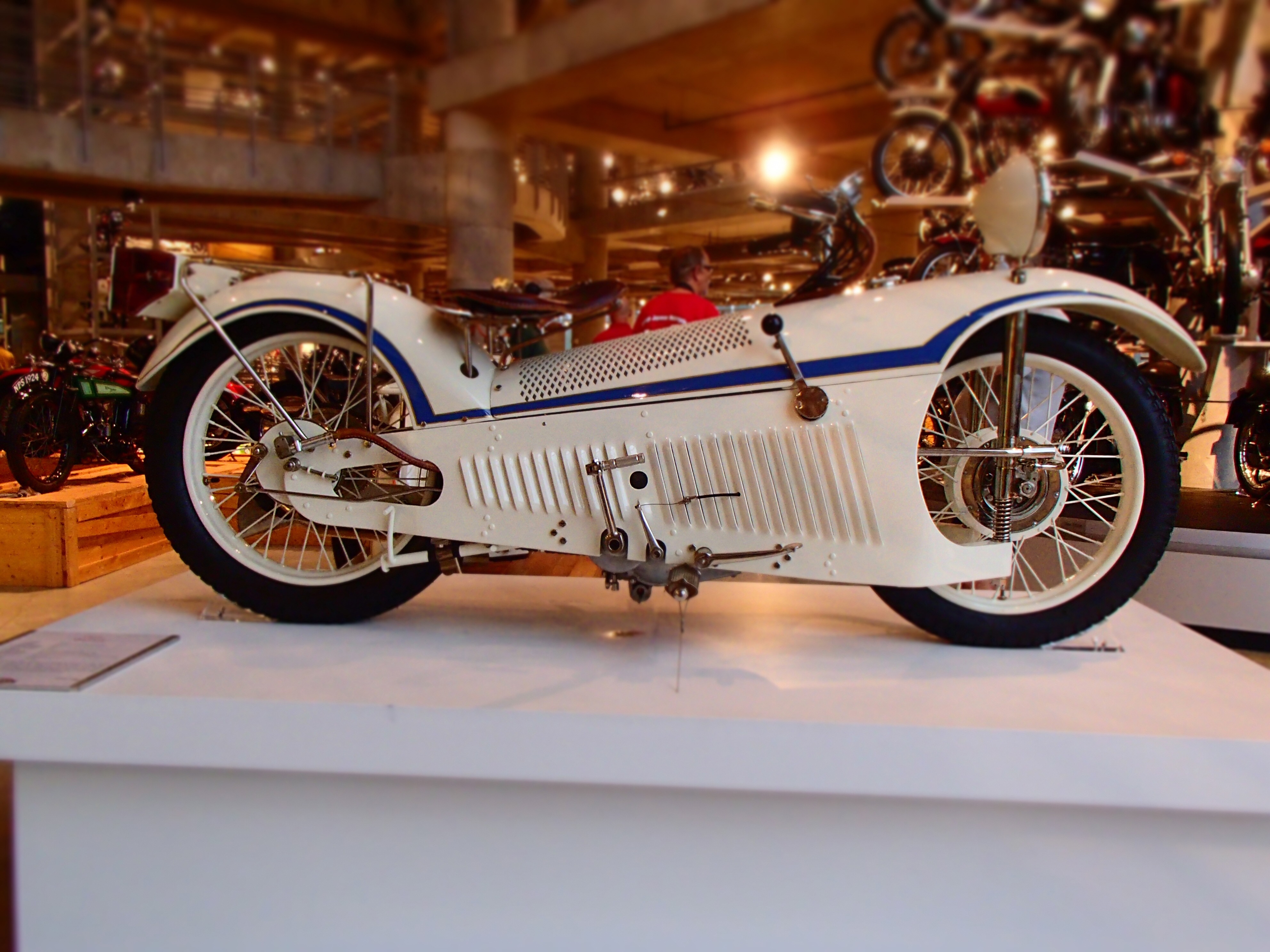 I still did not really think they were serious, and expected them to look at the condition of it and all the junk I had bolted on it to help me ride long distances and roll it into the nearby woods. (Barber Motorsports Park sits on 600 incredible acres.)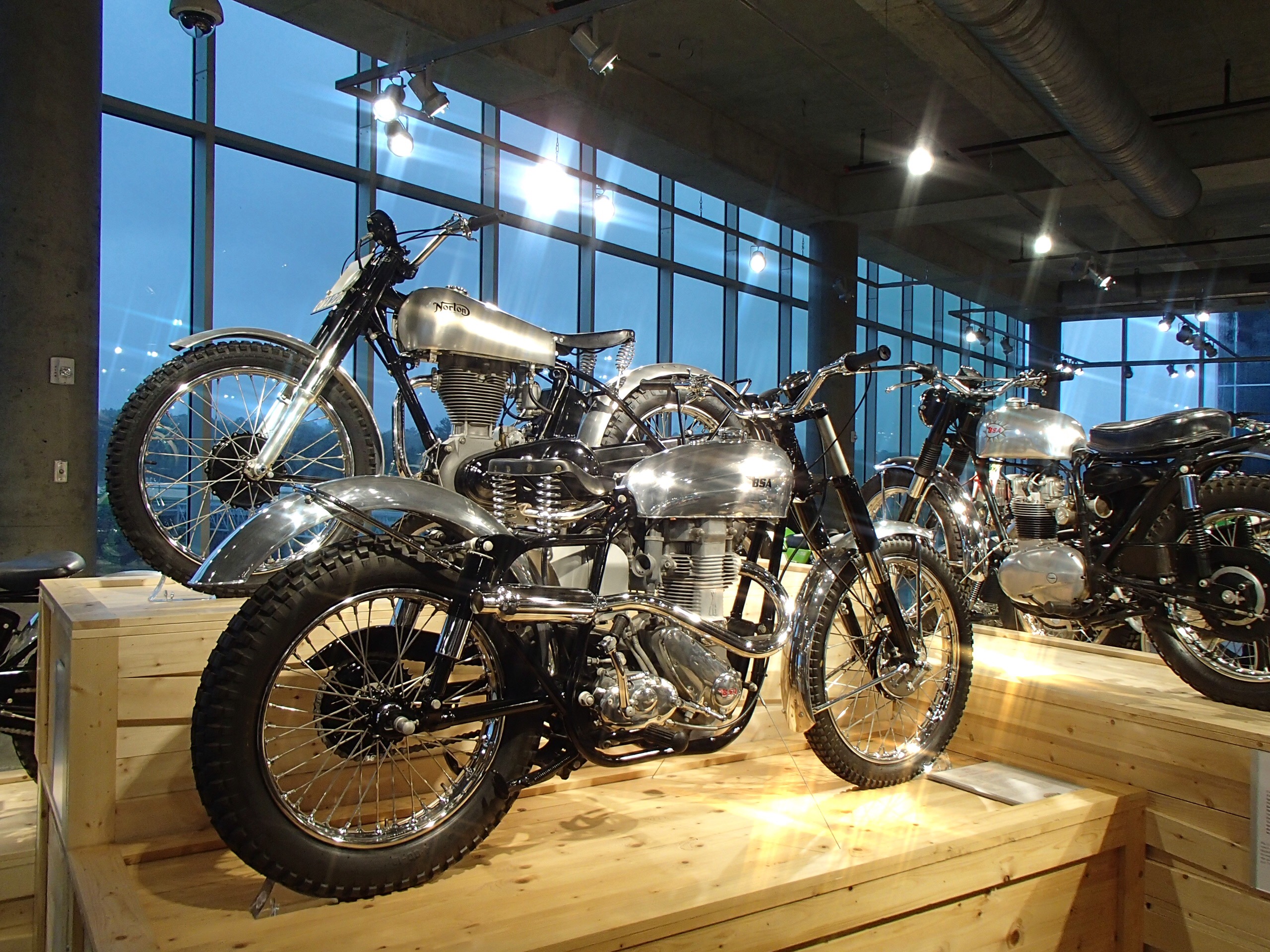 The dead bike sat in my friend Kerri's garage in Salt Lake City since the day after my world record, and after a month or so of waiting to see where it was going, I had it shipped to my house. When I received word that the museum wanted it, I contacted the shipping company, HAULBIKES to see if they could help me out a little with the cost of shipping it again, only this time to Birmingham Alabama. They were more than accommodating and after hearing my story, agreed to ship my bike for free!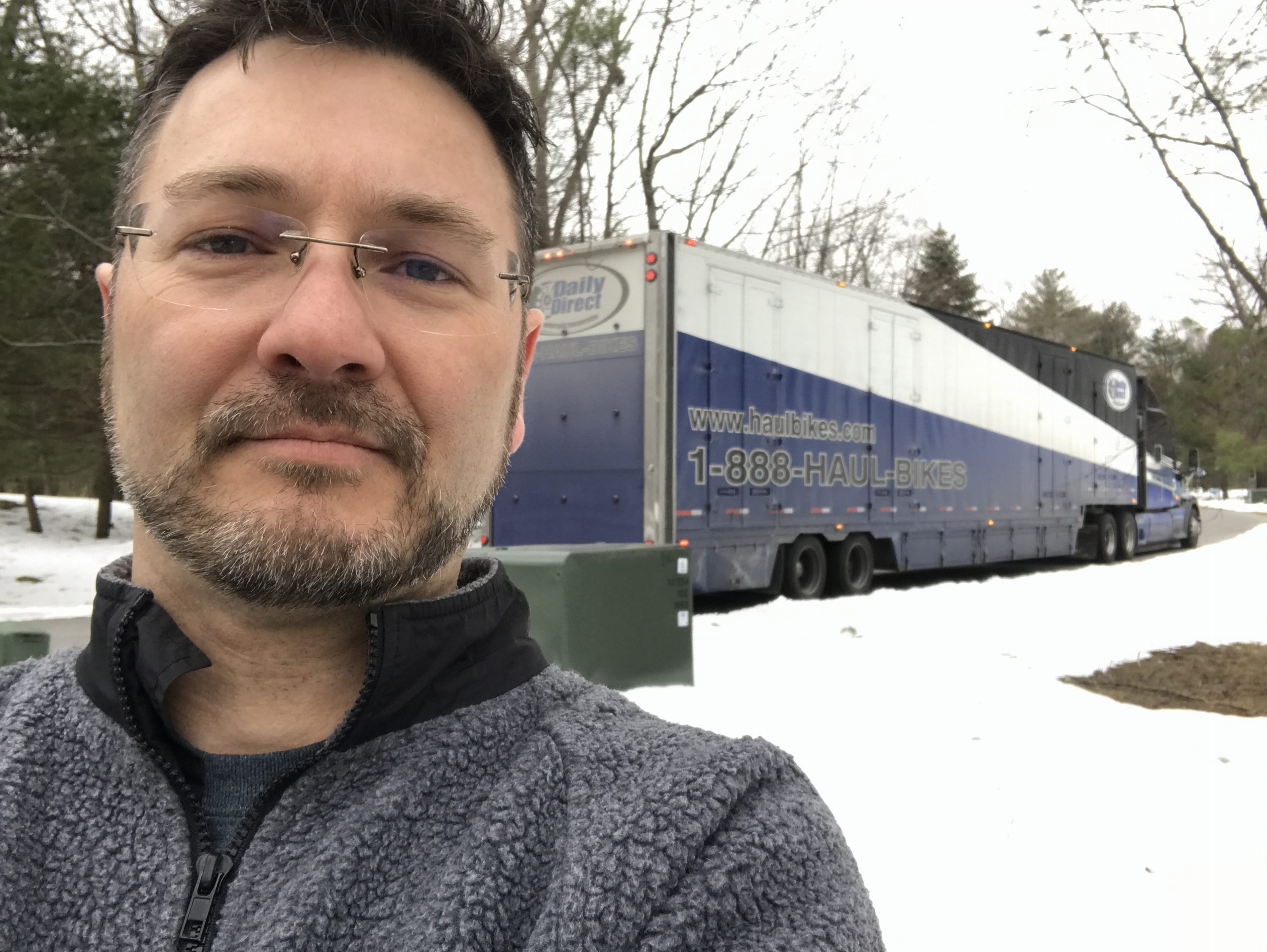 The day the big blue truck arrived to pick up my dirty dripping nasty beat up bike, the driver gently handled it with kid gloves and for the first time, I started to understand what others could see in this particular Yamaha. The value was in the history. It's incredible mileage in such a short period of time, the cities, towns and states it rode through, the adventures it starred in, and the journey we shared together while chasing the cure for Multiple Sclerosis.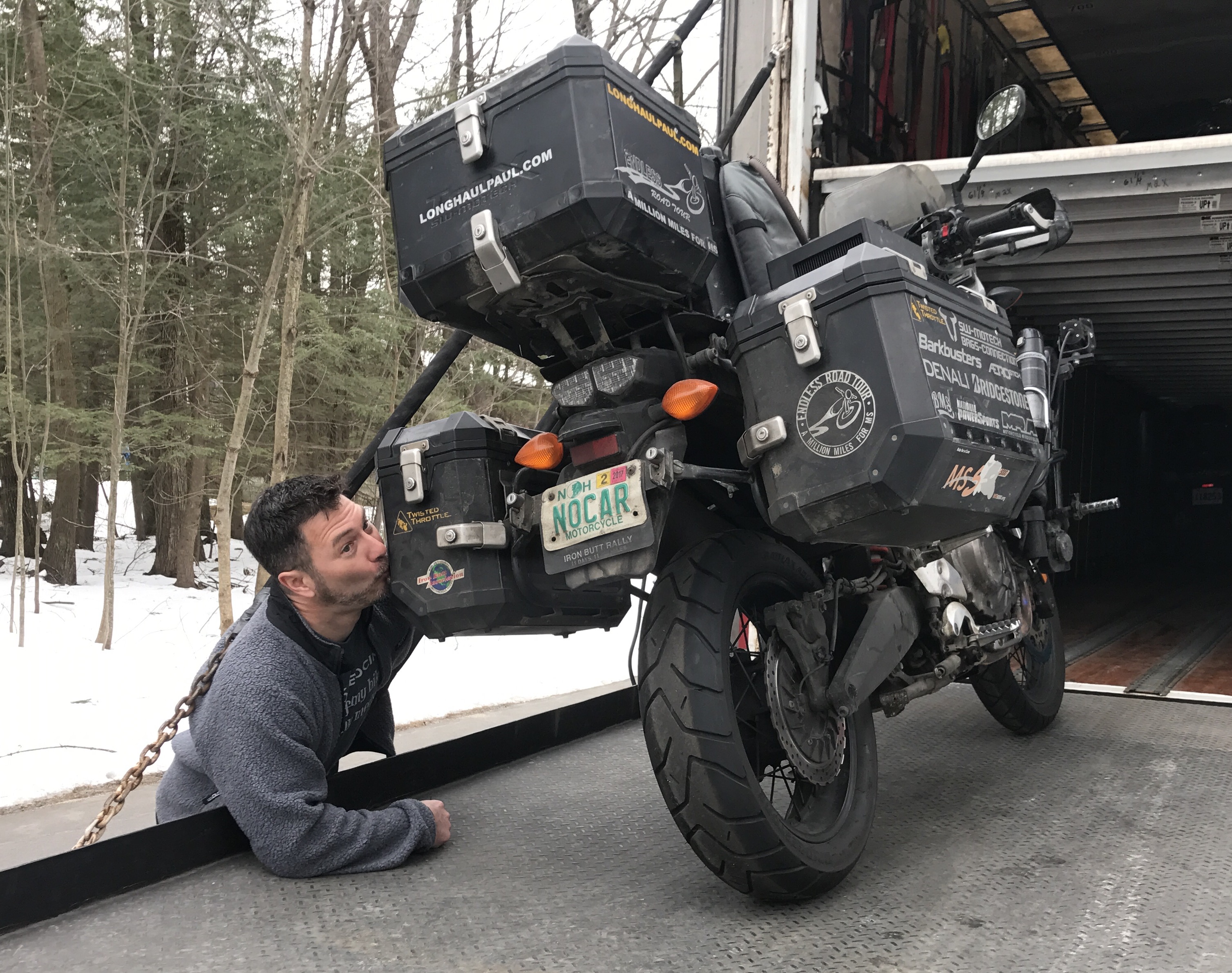 The bike was picked up in March, and I did not hear a peep from the museum. I did not publicly post anything on social media about where the bike was headed, mostly because I still didn't believe they were actually going to put it up on a pedestal along side world famous and rare machines that truly were motorcycle art.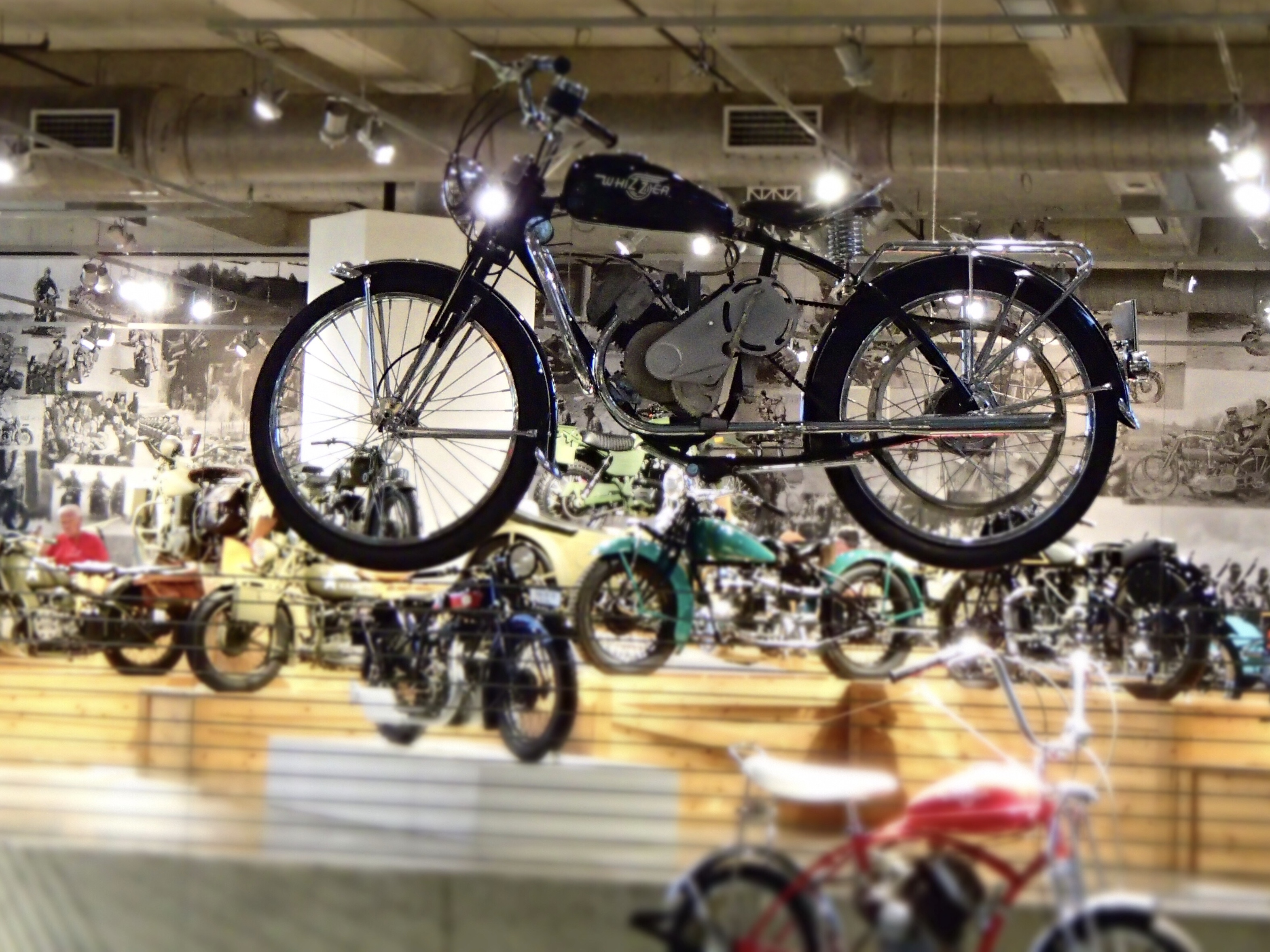 In August, I had an encouraging meeting in Los Angeles with Yamaha executives about helping promote my journey. While riding home the very next day, I received more exciting news. Denis McCarthy, one of the employees at the museum, posted a video to my Facebook timeline. I was riding I-40 in Texas when I was forced to pull over, my eyes were filled with tears and I couldn't wait to share the news with Elin and then the entire world.
The video showed my bike, set up on a large platform, majestic, towering and proud of it's place amongst famous Yamaha race bikes from the last 50 years. They didn't wash it, they didn't remove any of my accessories, not even my Thermos, but put it on display just as it was ridden every day of it's short three and a half year, but incredible 172,0000 mile adventure.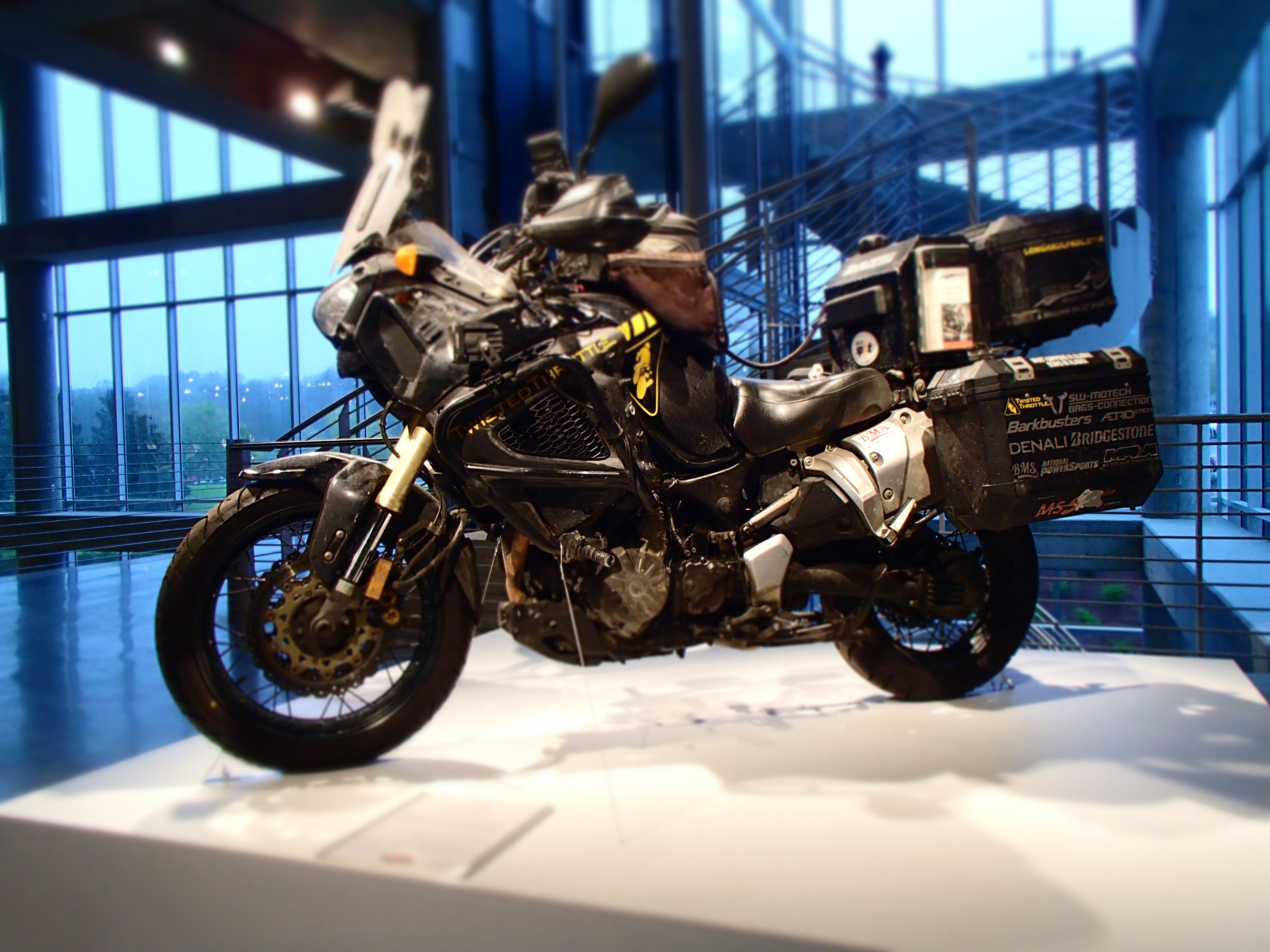 My 2012 Yamaha Super Tenere had indeed officially become MOTOART.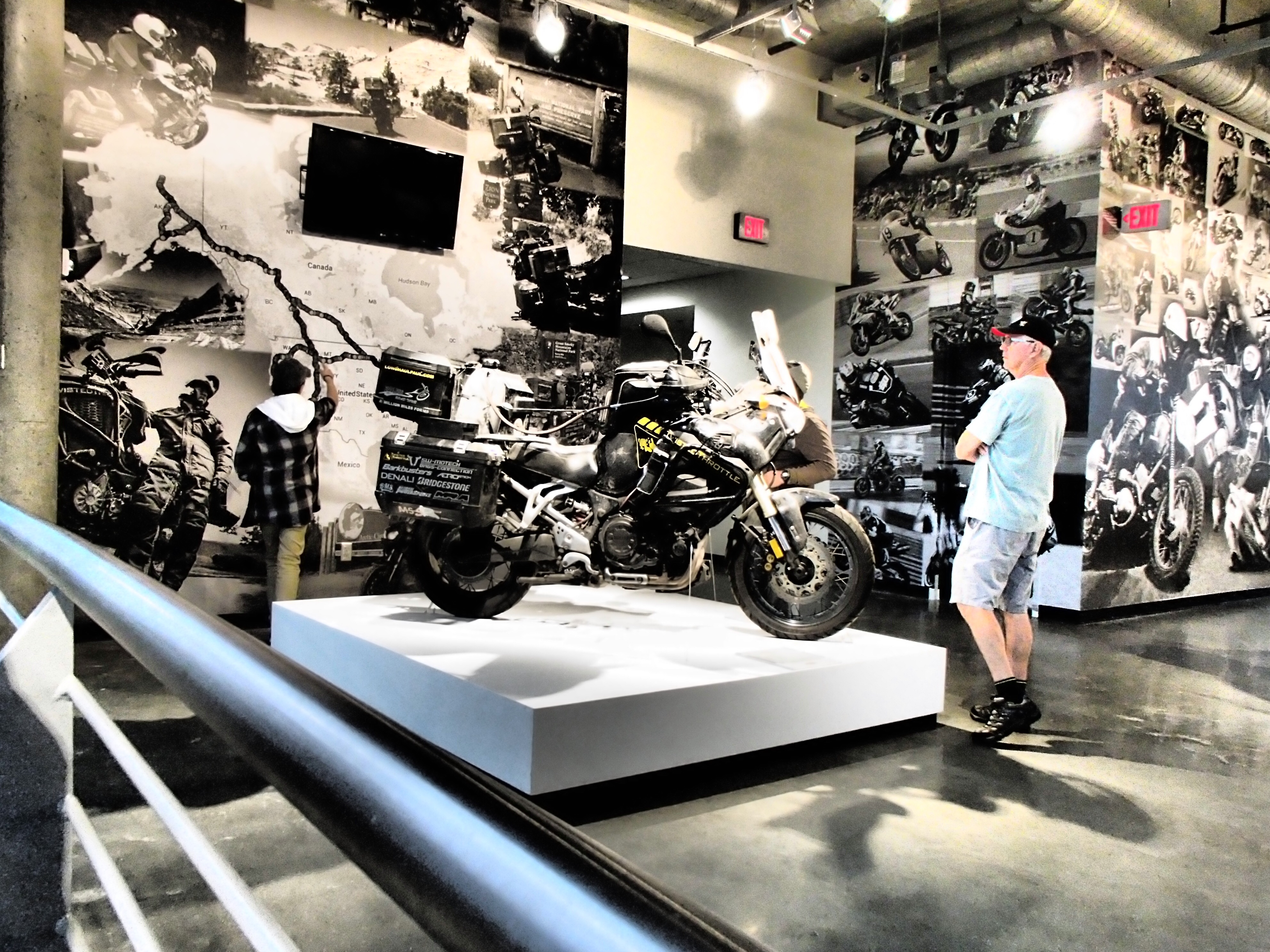 When I was booked to deliver a talk in Mississippi in September, I knew I had to stop into Birmingham to visit CURECHASER. The day I arrived I was given the VIP treatment, a tour around the incredible race track and facilities, as well as a personalized tour of the museum.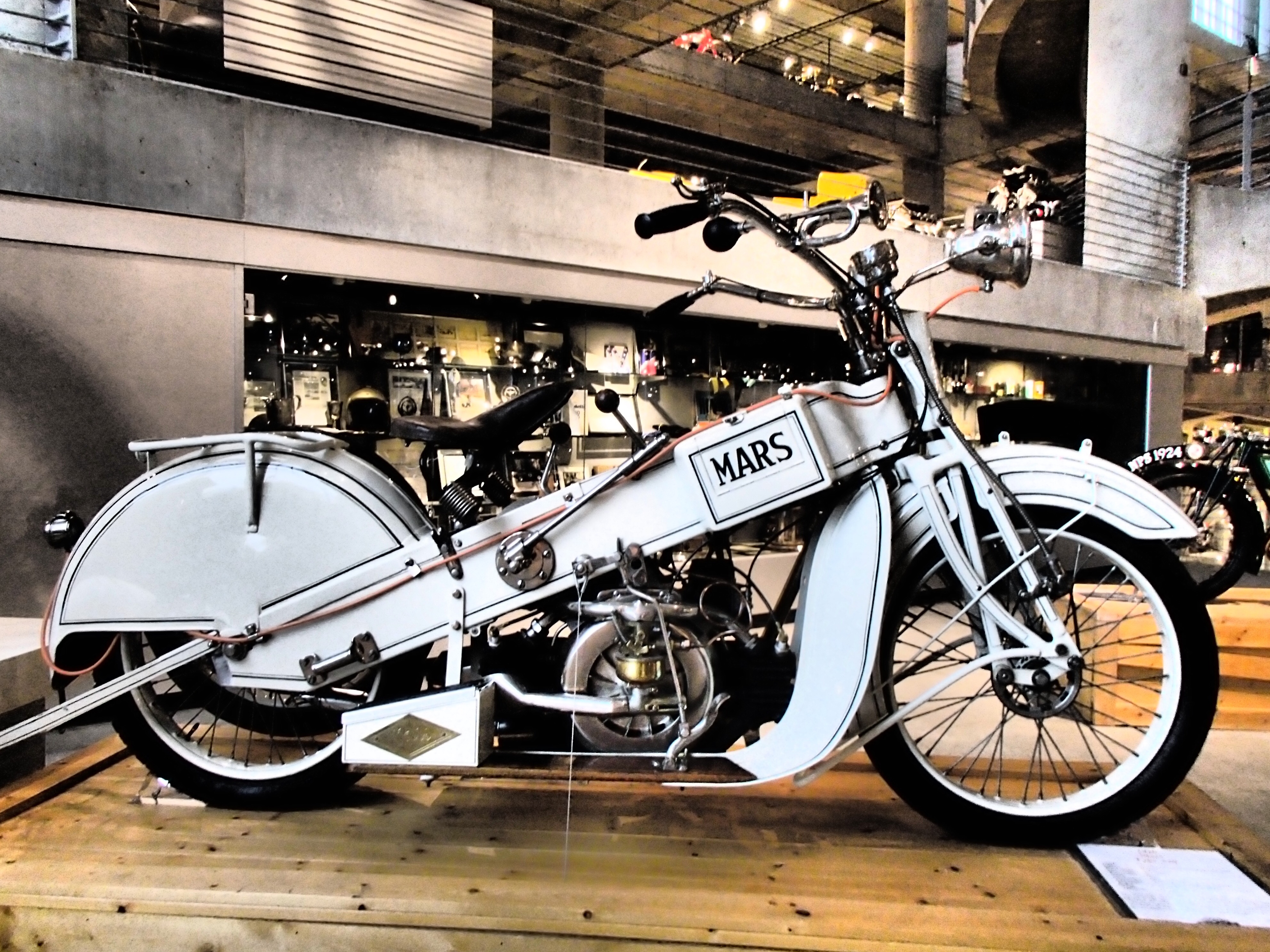 They were still working on my display as I arrived, hanging my photos on a wall behind my bike and explained they were also going to have a running video sharing my journey updates as I continue to reach my goal.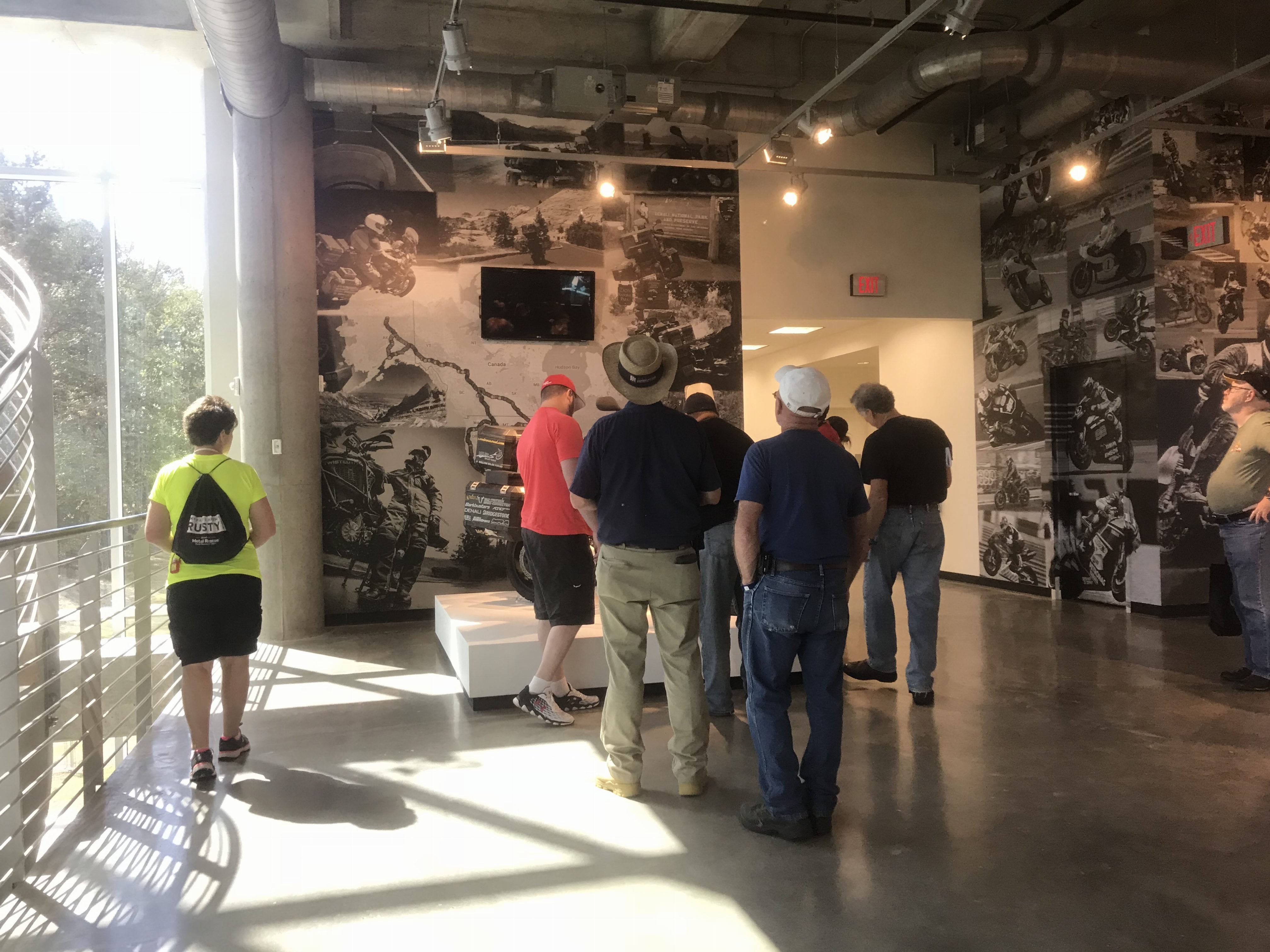 I was overwhelmed again, and could not really express my gratitude for the exposure this exhibit will bring my story, my journey and quite possibly a cure for the disease that is slowly rotting away my brain and others living with Multiple Sclerosis.
Before I left, I went upstairs alone one last time to say goodbye to the faithful friend I had shared so many hours, weeks and months traveling across the country on.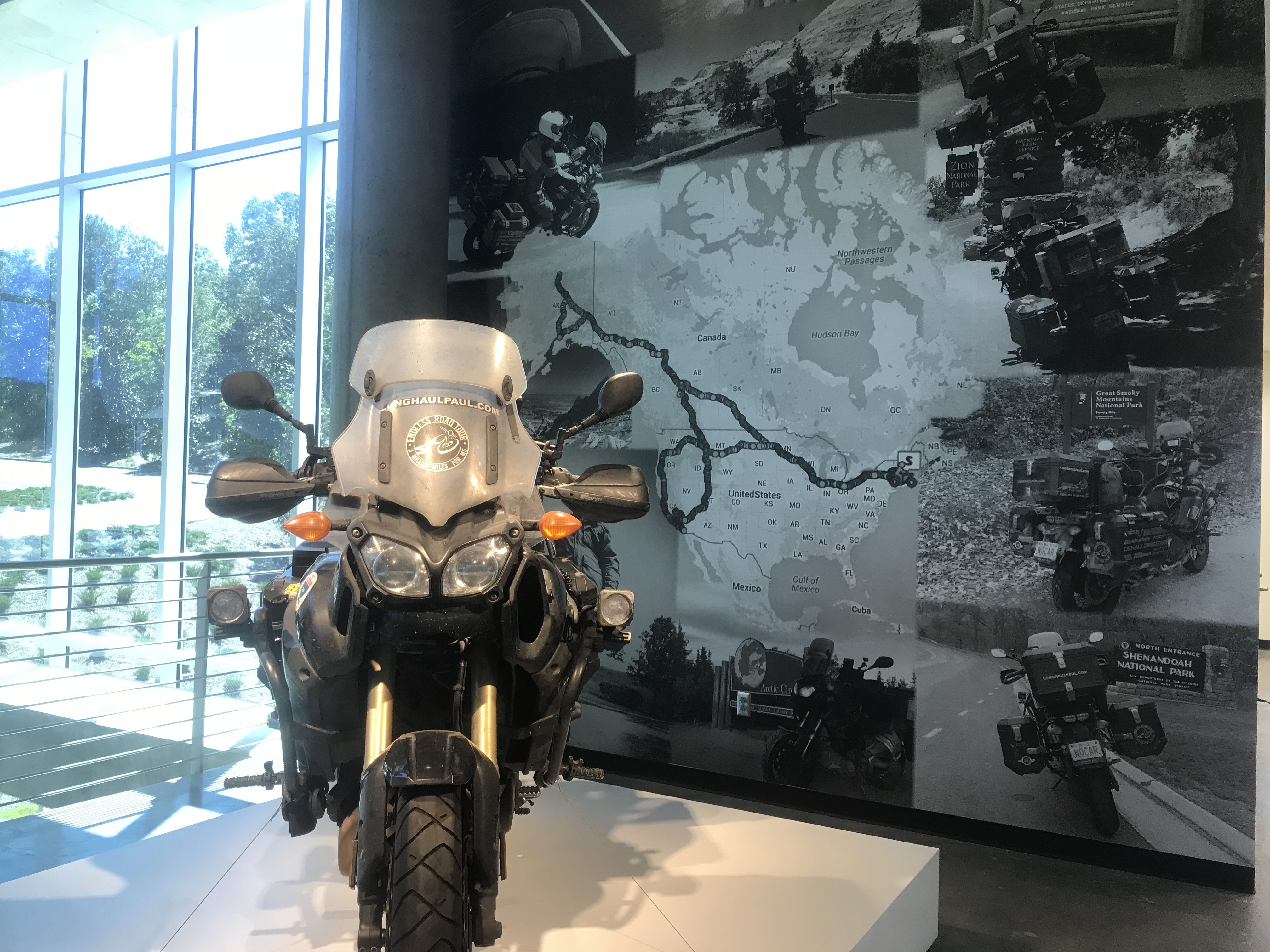 I enthusiastically shared the bike's history with that afternoon security guard, starting to grasp that my five years of hard work and sacrifice is paying off. My million mile motorcycle journey is definitely raising awareness!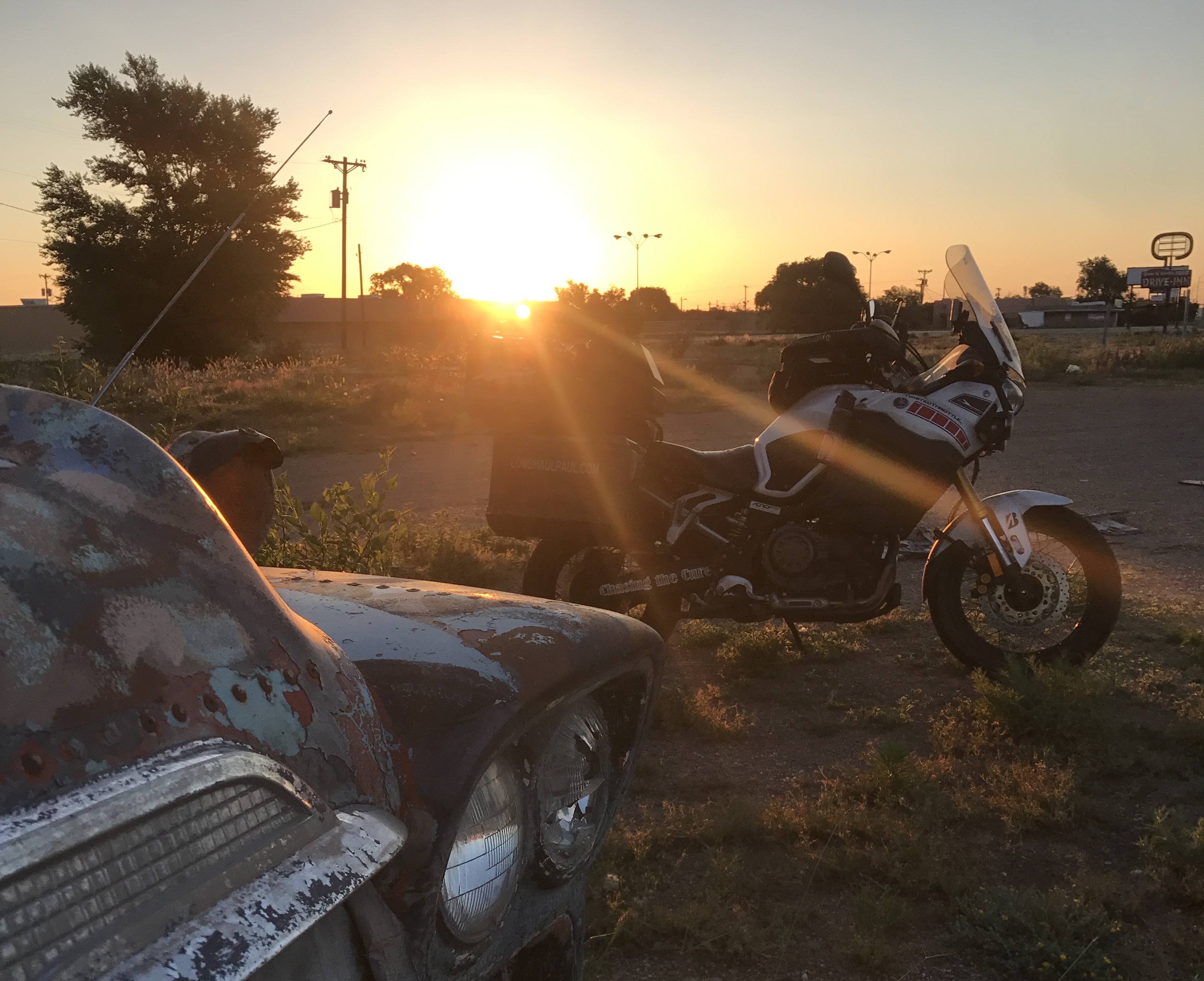 Although the first and original Yamaha CURECHASER has been retired, it can never be forgotten, as it is available for the entire world to learn it's historic significance in my million mile journey to cure Multiple Sclerosis.
Cheers,
Longhaulpaul
285,000 miles for MS to date
Please subscribe to my Youtube channel and follow me on Facebook. Every like, share and click helps propel me down the road. If you are in the Southern California area, stop in to the Yamaha display at the Progressive International Motorcycle Show next weekend to say hello and pick up some free Longhaulpaul swag.